Prioritize Top-Notch Care for your Vehicle Inside Subaru of Melbourne's Service Center
Thinking about ways to maintain the premium condition and smooth functionality of the vehicle you own and operate? Here at Subaru of Melbourne, we believe you'll have a difficult time locating a better solution than our Subaru service center. From expert technicians to modern diagnostics, genuine auto parts, and a cutting-edge facility, you'll appreciate how seamless and transparent the process of service upkeep and basic repairs can be!
A Safe, Reliable Drive with Regular Subaru Service
When you regularly choose to update your vehicle and address pending maintenance needs, you're simultaneously preserving the quality of a current drive while enhancing the future resale value of your daily driver. Everything from performance to fuel economy and the general ride experience are supported.
Conversely, a failure to fulfill service requirements regularly can lead to performance inconsistencies, a dip in fuel efficiency, and a generally less inspiring drive. If not tended to, these problems can compound into long-term damage that severely impacts your wallet.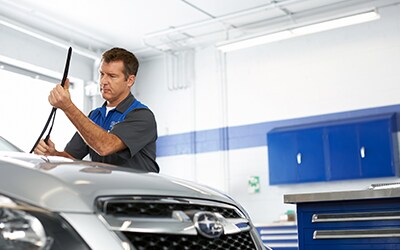 Genuine Parts, Installed by Factory-Trained Subaru Technicians
Factory-trained service technicians, experts who pass through regular training certifications and program updates to continue honing professional crafts, are more than qualified to provide exceptional service care for visitors stopping in for regular car maintenance and repairs. This team takes advantage of a modern facility with the latest in diagnostic resources and access to a full catalogue of OEM-approved parts, designed with your specific vehicle in mind!
Versatile Service Experience for a Range of Maintenance and Repair Needs
Our team is well versed in the complex nuances of services your vehicle will inevitably demand. Examples of the more traditional services that customers here in Melbourne, FL regularly schedule include:
Tire rotation
 
Wheel alignment
 
Oil & filter change
 
Multi-point inspection
 
Brake repairs
 
Fluid flush
 
Filter replacement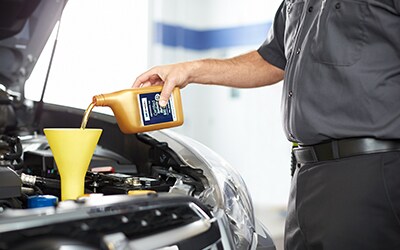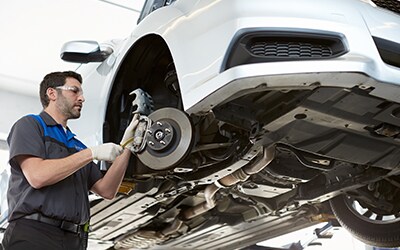 General Recommendations for Choosing When to Schedule Service
As a base guideline, we first recommend checking your vehicle's owner manual and specific manufacturer recommendations to plan for a concise maintenance cycle. While mileage and month timelines are sometimes useful, many factors - including how you drive, where you drive, your vehicle's specific design, and the condition of this daily driver - can significantly impact the accuracy of these suggestions. To avoid inconsistencies in this area, contact our service experts directly to help you craft the perfect service outline for your specific situation.
Stop into our Melbourne, FL Subaru Service Center After Scheduling an Appointment
Ready to pay our Subaru service center in Melbourne, FL a visit? For exceptional customer service and the qualified service attention your vehicle needs, give us a call today and use our digital appointment scheduler to book an upcoming appointment at your earliest convenience! If you have any questions related to these services, our team and what you can expect, don't hesitate to reach out and connect with a helpful team member during regular business hours.
Your privacy is important to us.
Subaru of Melbourne takes your privacy seriously and does not rent or sell your personal information to third parties without your consent. Read our privacy policy.
We offer a free car wash with your service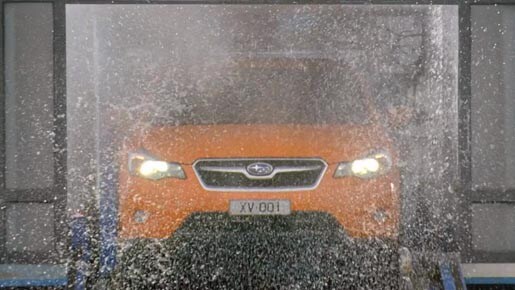 Hours
Monday

8:30am - 7:00pm

Tuesday

8:30am - 7:00pm

Wednesday

8:30am - 7:00pm

Thursday

8:30am - 7:00pm

Friday

8:30am - 7:00pm

Saturday

8:30am - 6:00pm

Sunday

12:00pm - 5:00pm