The 2022 Subaru Love Promise Customer Commitment Award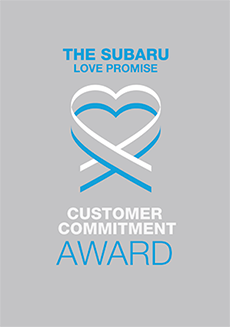 We've been nationally recognized for our dedication to our customers and the Subaru Love Promise.
We're honored to receive the 2022 Subaru Love Promise Customer Commitment Award. This award nationally recognizes Subaru retailers who demonstrate excellence in all areas of customer-focused performance. It highlights exceptional customer service that builds lifelong relationships with Subaru owners.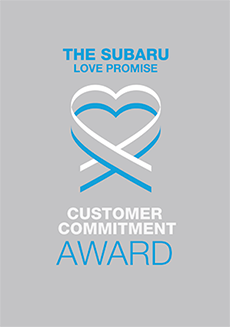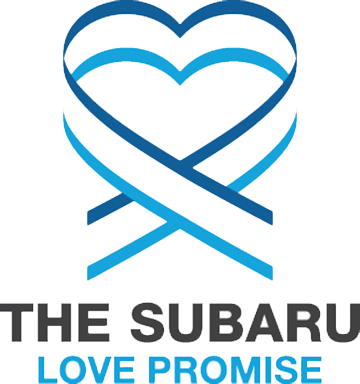 What is the Subaru Love Promise?
Subaru and our retailers believe in making the world a better place and the Subaru Love Promise is our vision of respecting all people. This is our commitment to show love and respect to our customers and to work to make a positive impact in the world.
How is Subaru of Melbourne dedicated locally to the Love Promise?
Our Love Promise can be seen in various partnerships with local charities and non-profits. We're grateful for the opportunity, not only to be a part of our community, but to serve it as well. We are really involved with Animal causes and what concerns our Subaru customers.
Central Brevard Humane Society
Chamber of Commerce events
Love Promise Stories from Subaru of Melbourne
Subaru and Subaru of Melbourne believe in making a positive impact on the communities in which we live and work. We uphold that belief through our Love Promise Community Commitment. Every month, we select inspiring stories from customers and partners from around our area who strive to support our collective commitment and feature them here
Birthday Wish Come True! - Theresa C
When you are an animal lover, it is hard to understand how anyone could abandon an animal. Fortunately, in our community, the Brevard Humane Society is able to provide a safe place for these animals until we can find them a furever home. Because of the support from Subaru of Melbourne, the Brevard Humane Society is able to hold on-site adoption events featuring pets looking for families. Since October of this year, Subaru of Melbourne has helped the Brevard Humane Society find homes for seven dogs through these extra events. Subaru of Melbourne is so pet friendly they built an area on the property just for the dogs to stretch their legs. One memorable adoption was the Irby family. It was their son's sixth birthday and his wish was to adopt a dog. We had several dogs available at the event and the Irby's spent quite a bit of time with the dogs. The parents were torn as to which one would be the best fit but when Toby tucked his head under the little boys arm, the connection was made. We were able to grant this little boys birthday wish and Toby was adopted that very day! To watch this family climb into their car with huge smiles, along with their new furry family member, truly warmed all of our hearts.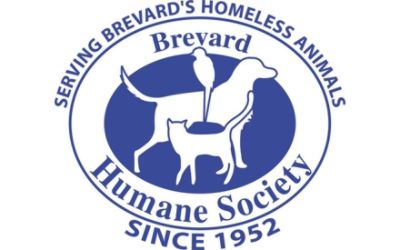 ---
How Subaru helped me adopt my wonderful dog!! - Dawn E
On October 22nd 2021 Subaru had the Humane Society of Melbourne there & my Aunt who works there called me & said that they had the cutest dog I had to come look. I was at work so I left work & went to go & look & when I saw Baxter I fell in love he was so adorable he was gray & white and his face was all matted and but he was so very sweet & friendly. So I decided right then & there that I wanted to adopt him & so I went through the process & then at the end when I went to pay the adoption fee I found out that Subaru paid my adoption fee they apparently pay for the first few adoptions. So I must say a GREAT BIG thank you to them for my awesome, sweet & wonderful dog Baxter!!.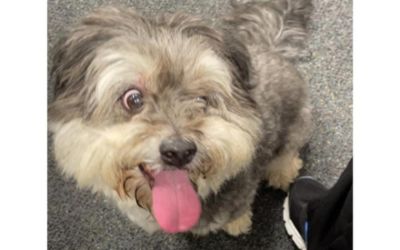 ---
Bailey's New Family - Katelyn D
My husband actually works for Subaru so we are very grateful his work sponsored the adoption. Bailey is such a great addition to the family and is definitely living her best life as a member of the Dauson clan! We are looking forward to her first Christmas of many with us and hope you have the happiest of holidays! With Love,The Dausons
---
Subaru Loves Pets - Fall in Love Adoption Event - Theresa C
Founded in 1952, the Brevard Humane Society (Central Brevard Humane Society) is Brevard County's oldest established animal welfare organization. A "no kill for space" shelter, the Humane Society is dedicated to speaking for those who cannot speak for themselves. The Humane Society educates the community on responsible pet ownership and the humane treatment of animals, advocates for spaying/neutering to reduce the homeless pet population and provides the best quality care to Brevard County's abandoned animals by placing them with responsible, caring owners in "furever" homes. The Brevard Humane Society is proud to have been selected as the Hometown Charity for Subaru of Melbourne. Since 2016, Subaru has donated a total of $57,228.79 to help us care for the homeless and abandoned animals in Brevard County. Over the years we have held several adoption events at Subaru of Melbourne. Our most recent event for Halloween included a pet costume contest with prizes awarded and goodies for all who attended. The event was a huge success with seven dogs finding their furever homes. These events also give us the opportunity to bring awareness of the Brevard Humane Society and its mission to the community. We are extremely blessed to have the support of Subaru of Melbourne and hope to continue this wonderful relationship for many years to come.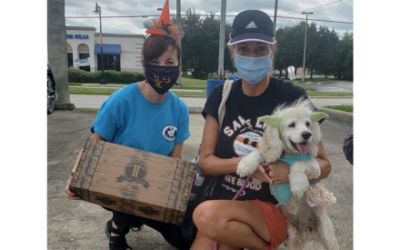 ---
Subaru Loves to Care - Barry B
Hi Brett We met in June of 2018. My wife and I are volunteers for the Leukemia and Lymphoma Society in Melbourne FL. It was so cool to work as partners and give blankets to cancer patients at the infusion center. When you focus on good, I always say "you never know who you are going to help "Fast forwarded to May 2019. That is when I was diagnosed with Leukemia. I've been in treatment since June 2019. I'm responding well. The going in plan is to be on daily oral chemotherapy for the rest of my life. With a very good prognosis. There is a chance in 2 more years we may be able to attempt to halt treatment. 2022 here I come! Now slowly rewind to 10 days ago. I received a blanket from Subaru and the Leukemia and Lymphoma Society in the mail. It was totally unexpected and really touched me. I wanted to let you know how much it means to me. It means a lot. I am very thankful for our partnership. My family, the Leukemia and Lymphoma Society and Subaru. Thanks so much. Tell everyone. We are very open about my condition, if there is anything I can do for you don't hesitate to ask. By the way we have 3 cats and 2 Subarus. They travel with us, Mimi likes to drive LOL. Katie was our sales person. Awesome....Thanks for helping us. Barry and Michele Birdwell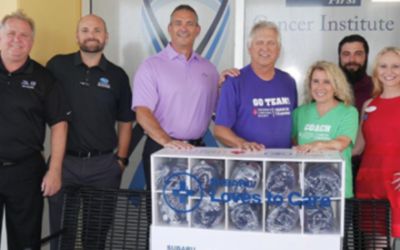 ---
Subaru Blanket Deliver to Health First - Megan R
On June 16th, 2019, the North and Central Florida Chapter of The Leukemia & Lymphoma Society and Subaru of Melbourne had the pleasure of delivering 80 blankets to Health First as part of the Subaru Loves To Care program.These comforting gifts were accompanied by personalized messages of hope written by the customers and staff of Subaru of Melbourne. This incredible act of generosity was warmly received by the Health First staff who were thrilled to distribute these comforting gifts to their patients. LLS is proud to partner with Subaru to spread hope, love and warmth to those fighting cancer, across the country and right here in the North and Central Florida community.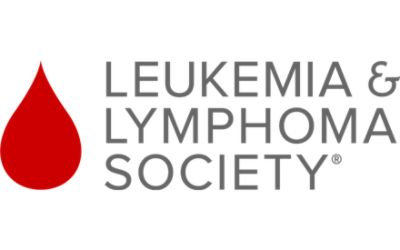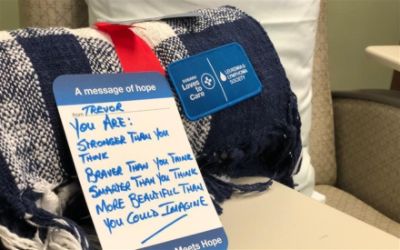 ---
A trip no one ever wants to make - Nate P
In August 2019 my wife and I received a call that no Grandparent ever wants to receive. "Your 15 year old grandson has been diagnosed with stage 4 Hodgkin Lymphoma."We needed to get from Melbourne Fla. to Long Island N.Y. ASAP to help our Family. My first thought was pack and get my 2018 Outback ready to safely make that drive. I went directly to Subaru of Melbourne. As soon as I told the Service folks and the salesman my car was totally made ready for that long hard trip. Thanks to Subaru of Melbourne that worry of is everything OK with the car was gone. Within no time we were on the road with the relief a great car on the safest car will get us to NY to help our family. Seven months later our Grandson finished his chemo treatments and was declared Cancer free. Thank God and thanks to a great Subaru we made it through a NY winter and were able to return to Melbourne Florida.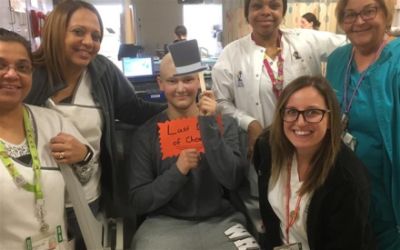 ---
Subaru and NWF Love the Earth! - Mileah B
Our garden runs on student love, energy, and creativity! It started as a dark corner in the back of our school and is now blooming with life. Our plants attract butterflies, wasps, and bees. We can enjoy the rainbow of blossoms from our variety of plants. Art club has teamed with our garden club to provide recycled sculptures. It has become a truly beautiful, peaceful place within our school community.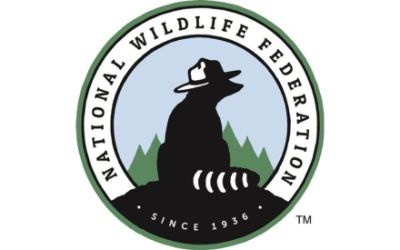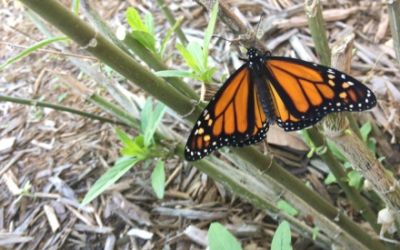 ---
Subaru Loves the Earth - E-Waste Event - Danielle S
We would like to thank our customers for participating in our E Waste Recycling event during the month of April. With your help, we were able to prevent 4,531 lbs of carbon emissions from polluting the atmosphere. This is equivalent to saving 174 trees, 771 gallons of gasoline, 6,569 plastic bottles, and 30,212 aluminum cans. Thank you for helping strengthen the Subaru Love Promise!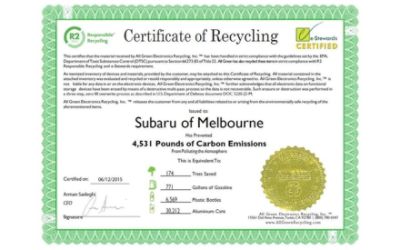 ---